World Leaders in Air, Flow and Power Solutions
Authorised Atlas Copco Reseller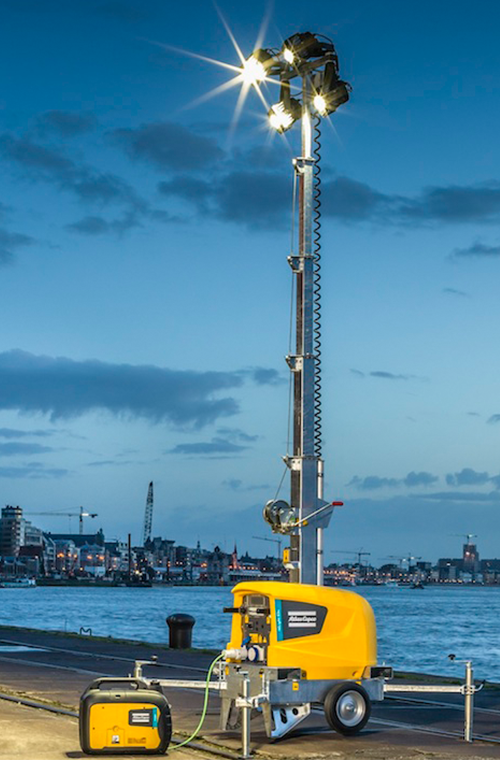 Atlas Copco Lighting Towers
Atlas Copco Lighting Towers, from GO Industrial. There is a portable lighting tower for every need. The Atlas Copco range of light towers are designed to offer the widest choice of options when it comes to finding the light tower that is right for your application. We provide a wide range of industries with a flexible and dynamic set of lighting options, while addressing all aspects of efficiency and safety. You can also be assured of the robust build quality and compact size for which Atlas Copco is globally recognised.
Atlas Copco Portable Air Compressors, from GO Industrial, can be used on a wide range of commercial applications. Atlas Copco compressors are quiet and silent, cordless, heavy duty, easy to maintain, with best in class fuel economy and provide many years of trouble free operation. Applications for use include abrasive blasting, concrete pumping and spraying, demolition and general construction, drilling, gain handling, inflating tyres, pneumatic tools, pipeline maintenance and testing, offshore, pipe lining, remote sites, seismic exploration, site dewatering, spray painting, trench-less tunnelling, utilities, underground mining and quick cleaning.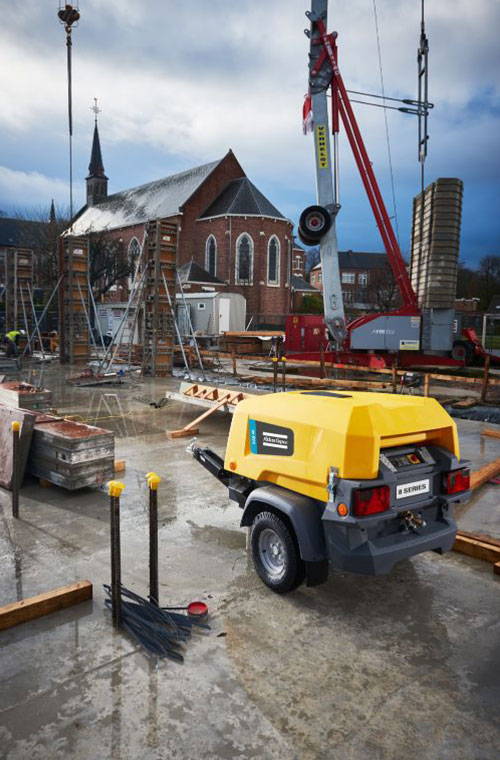 Available Nationwide
GO Warehouses stocking Atlas Copco are located across all major cities in Australia.
Competitive on Price
If you find a better price, we can do our best to match or beat it!
Service Network Support
Rest assured, GO Industrial priorities after-sales support. Call or email at any time!
Paint, Power, Workshop & Petroleum Equipment from GO Industrial.
Subscribe for exclusive deals, service advice, give-aways and more.