So, Airless Paint Spraying?
We've been there too. Face-to-face with the task of repainting your interior, or exterior... it's a big job and time-consuming! And, unless you're a unique breed of human, painting is probably not the love of your life.
Can we tempt you with a solution?
The traditional brush and roller methods are tried and true, but when it comes to delivering a pro-finish with speed and ease, you can't go passed airless paint spraying.
For every 1 coat with a Graco paint sprayer, you get the equivalent of 5-6 coatings with a brush or roller. So, some quick maths, 2 coats of airless are equivalent to 10 traditional coats, adding years to the life to your fresh new look - and, get this, no brush marks!
Worried about overspray? The "airless" in airless paint spraying, means paint drift is extremely minimal, especially when paired with the correct spray tips and Graco sprayers.
So, looking for an enjoyable way to paint?
"We painted our fence in
4 hours."
Meet Roìsìn and Zac, the definition of 'weekend warriors.' After wrapping up their full-time work week, they live and breath DIY transformation (check out their progress at @geebungalow on Instagram).
Their post-war home has had many lives with many owners, but never one as optimistic as the one it has with Roìsìn and Zac. Particularly it's landscaping, outdoor entertainment area, and exterior fencing.
Traditionally, brushing or rolling has been the go-to for fence painting. The story always reads the same. Whether timber, Colorbond, steel or render, it's difficult to achieve that prime aesthetic finish without brush marks, and with our easy Australian conditions - *cough cough* - homeowners are usually only left with the time and labour-intensive process of brushing or rolling multiple coats for that longevity.
But not this day!
How long would painting an external fence usually take? A weekend? Maybe two?
Try 4 hours.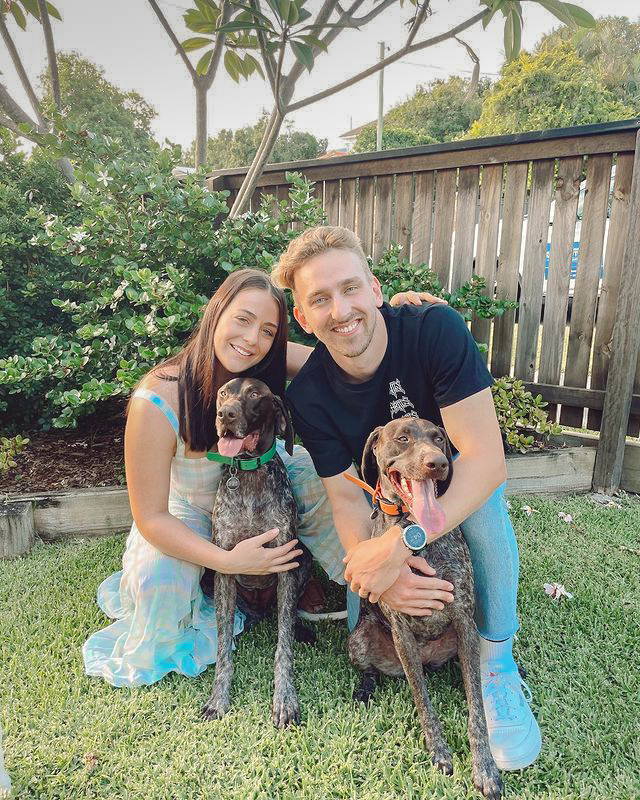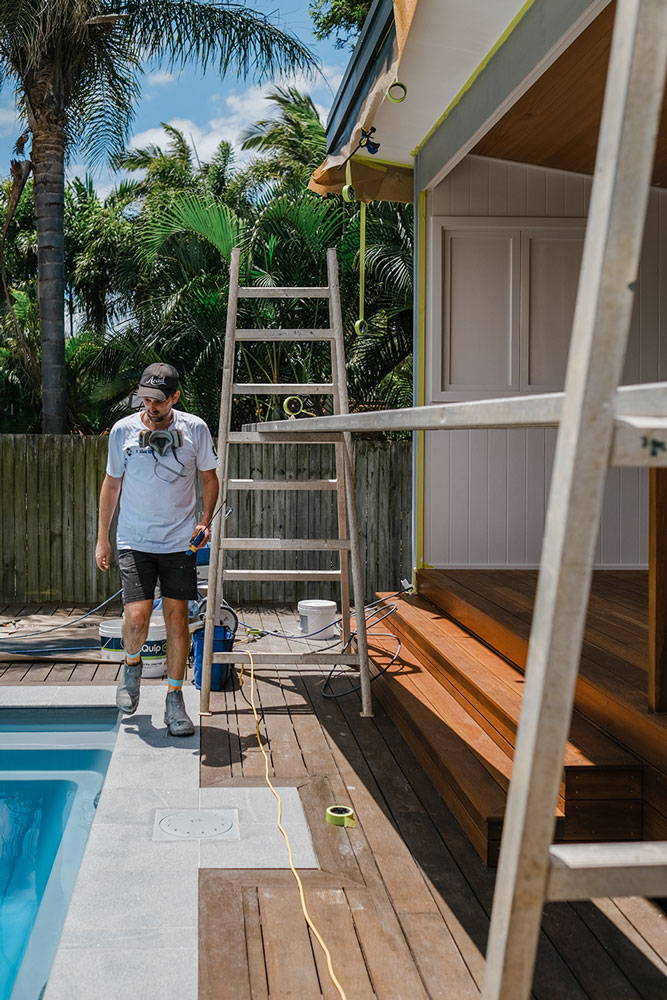 Choosing the right sprayer
Here comes the rub.
Our Graco Magnum Airless sprayers can paint something as small as a dining chair, or as large as a 4-bedroom interior and exterior repaint!
What you're balancing here is buying power and project-to-sprayer capability.
As a rule of thumb, if you're looking to pump and spray more paint, you'll be wanting to look for an airless sprayer with a more capable pump and motor to suit. But more capable pumps are on more expensive machines.
So, let us guide you in the right direction with our three ranges of airless sprayers
Lightweight sprayers are suitable for up to approximately 4-6L in a given day.
Suitable for spraying furniture,

Small trim-jobs (skirting boards, cornice, architraves, doors)

A small bedroom

Section of fence of brick facade
Mid-size sprayers will comfortably handle 10-15L per day.
Spray your interior (2-4 bedrooms),

Interior trim and doors

Garden sheds, decking and fencing!

Perfect for your home repaint application!
Major project sprayers handle 10-40L per day.
For the homeowners who want to tackle the whole job!

This could be a 3-4 bedroom interior and exterior repaint

All of your property's fencing, brick and render walls and everything in-between
Why Graco? Why GO Industrial?
When it comes to investing in something for your home, we're under the conviction: buy it once; buy it to last.
There are $60 sprayer's available from other suppliers, but it will perform as you'd expect a $60 sprayer to perform, and last just as long. So, we choose Graco. Every time.
Graco equipment is built to last - with all gear being manufactured and assembled in Graco's mega-factory based in Minneapolis, USA. No cheap parts or questionable construction. Founded in 1926, it has been a global-powerhouse and a world-leader ever since.
And since GO Industrial kicked off, we have chosen to partner with Graco exclusively for our painting applicator equipment. There's just no one better.
In the years gone, GO Industrial has become one of Graco's biggest national distributors, service and warranty agents. We back every single sprayer that leaves our warehouse with technical support, project advice, servicing capability - passionately understanding our customer needs.
Don't just buy a paint sprayer. Join the community of painters, and have absolute security that you've got a bunch of experts at your back, ready to provide the support you need.
If you experience any issues mid-way through a job, we'll jump straight on the phone, delve into the unit, or organise the swift repair of your airless spraying equipment in no time. GO has nationwide coverage, so no matter where you are, inner-city or rural, you'll be well and truly looked after.
Unlike your local paint store, Bunnings, Mitre 10, or another online store; the GO Industrial team are speciality-trained to deliver value to our customers. We're a family-owned business and truly understand that as a homeowner you're needing a simple solution: get that painting job done quickly, to a high standard, and without the pain you'd usually experience.
Let's get spraying!