Graco Airless
Paint Sprayers
Finish your DIY projects in half the time and get professional results!
Spraying is 15X faster than a brush and 7X faster than a roller...
You heard that right.
Spraying is 15X faster than a brush and 7X faster than a roller - allowing a thicker film build of paint to be applied to your surface, ensuring longevity and protection against the elements.
If you're looking for a faster, more efficient and better quality way to apply paint - you've come to the right place.


GOing Deeper
Airless sprayers are systems that pump and beautifully atomise paint using pressure - producing seamless spray patterns and flawless finishes. As you're not brushing or rolling the paint using bristles, airless spraying leaves a top-quality finish and can be used for so many different applications and projects! As your paint is being atomised by pressure, overspray is drastically reduced and makes painting easy, accessible and fast no matter your background or experience.
Our Graco airless paint sprayers will spray paints without needing to thin! Our sprayers are most commonly paired with water-based acrylics, enamels, stains, lacquers, primers and can cover a range of oil-based paints as well.
If you're unsure of how spraying works, or what machine is right for your application, Contact Us here or send a message on our Instagram page!
---
Choose the Right Sprayer for You
Ideal for a fast, easy alternative to brushes and rollers - perfect for smaller projects and painting 90 to 190 litres per year.
Perfect for homeowners & handymen who need higher performance for small-to-midsize projects and paint 90 to 500 litres per year.
Perfect for the Pro-DIYer, property maintenance and full-time renovator who needs to repaint entire exteriors, interiors and tackle more projects.
The GO team's guilty pleasure is a transformational reno. We've been following and admiring the work that's gone into @geebungalow's renovation in Brisbane for quite some time now. When Roisin and Zac shared their plans of brushing the fences, we had to interject!
Our Graco airless paint sprayers were a match made in heaven for this application - we put together our Magnum ProX17 kit to get the job done.
The team used a Fine Finish Low Pressure FFLP514 tip - producing a beautiful 10" fan which allowed the back fence, side colorbond fence and concrete seating to be completed in 4 hours! Producing an unrivalled finish, quick and easy setup and all-day reliability truly has transformed the way Roisin and Zac tackle their future painting projects.

Jacob & Jess from the GO team were grateful for the opportunity to walk through the setup of the machine, spraying technique and provided advice on the correct accessories to make completing the job easier. GO being major Graco distributors, service and warranty agents.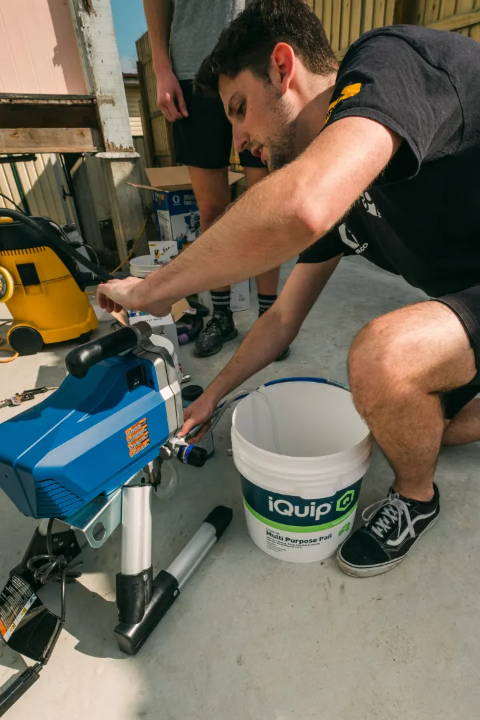 ---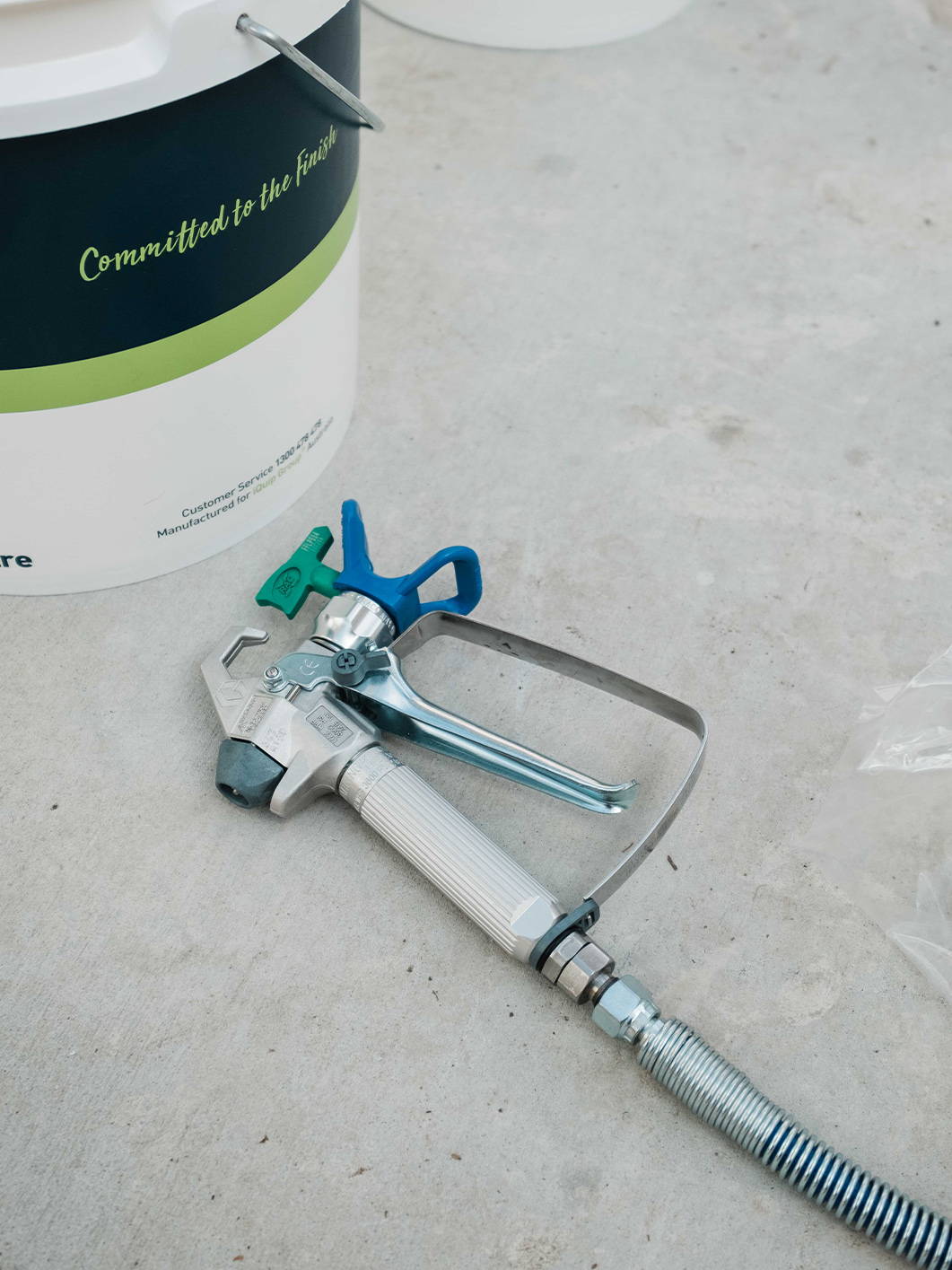 Graco Airless Accessories
The core accessories we recommend to make spraying a bit easier! Whether you need extra hose to move the sprayer less, different tip sizes for a range of paints, or a tip extension to reach ceilings and taller surfaces, we have you covered. Not sure of what you need, or need advice in putting a kit together? Contact our team - we'll point you in the right dire