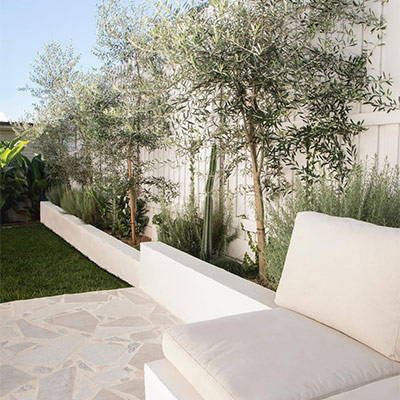 Geebungalow x GO Industrial
your one-stop-shop major project spray starter kit
valued at $1,782.95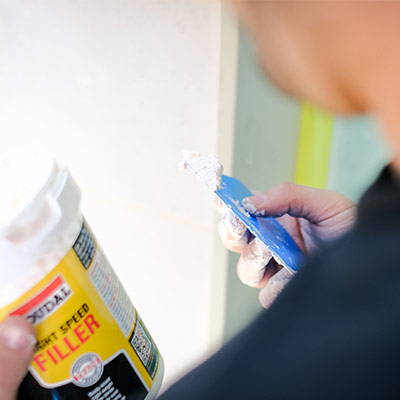 "We love our spray gun and have noticed a huge difference in the quality and longevity of the paint job compared to where we used a brush, not to mention it is so much quicker!"
Let's start with the sprayer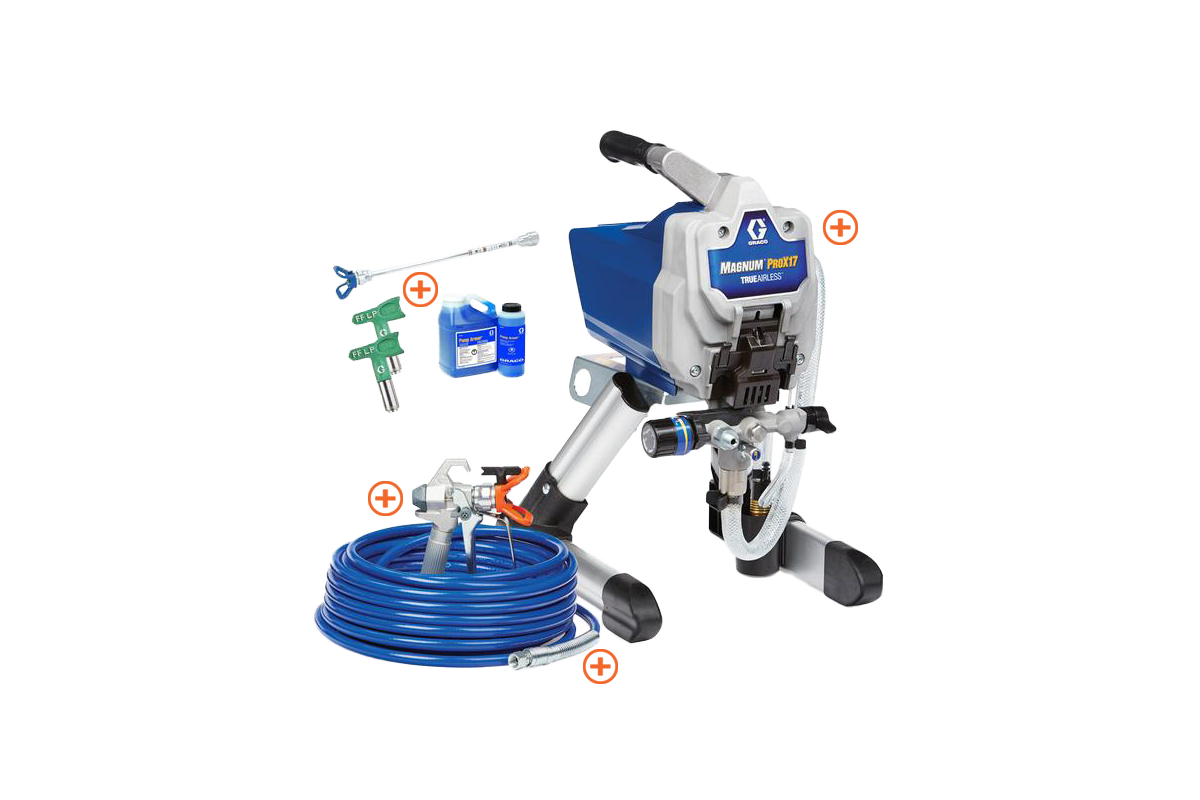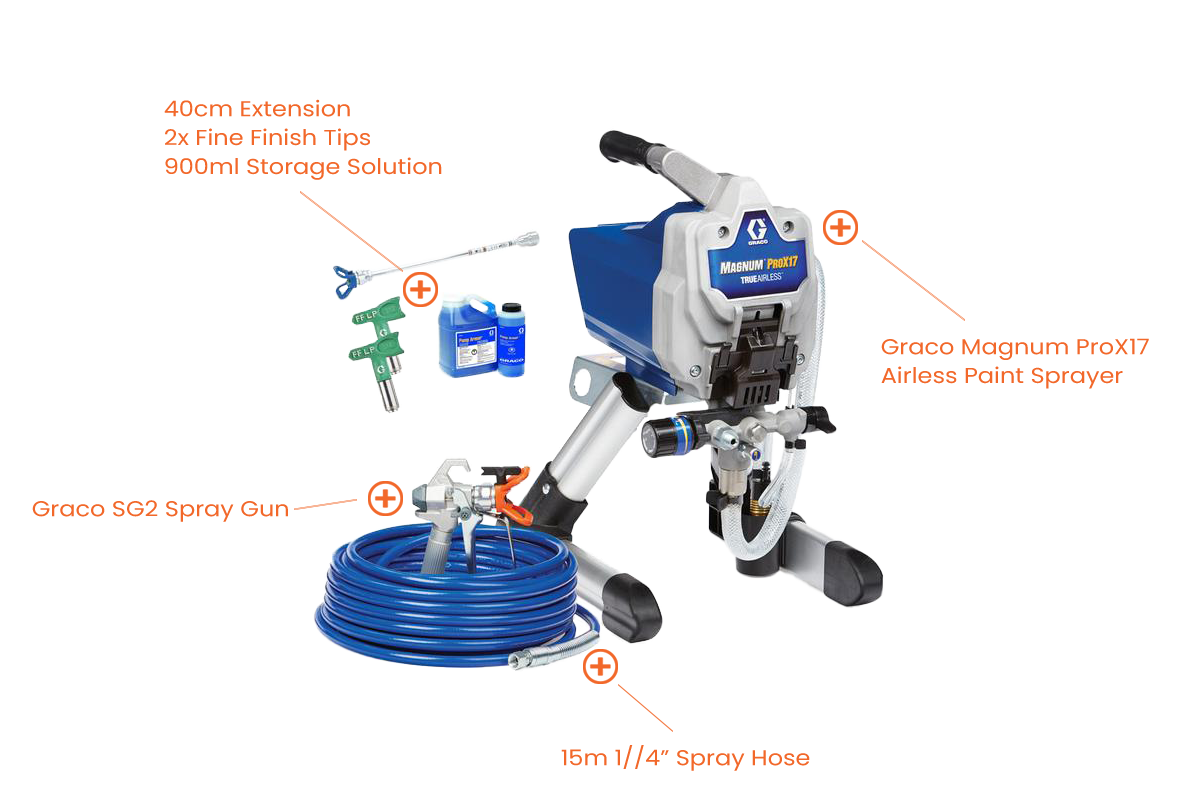 Paint Sprayer
515 RAC V Spray Tip (10" fan, 15 thou orifice for the range of water-based house paints; primers, undercoats, sealers, acrylics, enamels, stains, lacquers and varnishes).
Pump Armour (anti-corrosive storage solution to ensure a hassle-free storing experience).
Quick Start Guide - get you up and running with ease!
PLUS, receive a GO 'Spray More' Kit valued at $250! This includes an additional 2 x RAC X Fine Finish Low-Pressure Spray Tips, 1 x 40cm Tip Extension, and 1 x 950mL Pump Armour.
Exceptional Durability, Long-Lasting Pro Sprayer
The Graco Magnum Pro X17 is a great large DIY Paint Sprayer unit, ideal for spraying between 10-40L in a given day, and suitable for:
Perfect for 3-4 bedroom interior and exterior repaints
All of your property's fencing, brick and render walls and everything in-between


This paint sprayer is designed specifically for DIY use up to 1100 Litres per year and is not recommended for trade use.
Start Date: Sunday, 14th November 2021
End Date: Sunday, 21st November 2021
Draw Date: Monday, 22nd November 2021
Drawn on live on Geebungalow's Instagram + we'll give you an email update after!


How to Enter: Submit your email and... that's it