Graco Professional
Electric Airless Paint Sprayers

The best, most extensive line of airless painting sprayers and Graco spray gun equipment and accessories.

Authorised Service & Warranty Agents
The GO Team are fully trained and certified to service any Graco unit

Reliable Gear from Reliable People
Work with a fast, friendly experts who back you and the gear 110%
Whether you're choosing a sprayer or are stuck onsite - we've got your back
The NEW GRACO Contractor PC

Introducing the lightest, most comfortable gun ever built.
The Graco Contractor PC airless spray gun sets the new standard in airless spray gun technology. You demanded maximum comfort and control - the Contractor PC delivers it.
The Graco Contractor PC features up to 50% lighter trigger pull force, Graco's E-Z Fit adjustable trigger length which allows the user to choose between 2, 4 or New 3 finger position & a complete no-tools gun rebuild with all new ProConnect.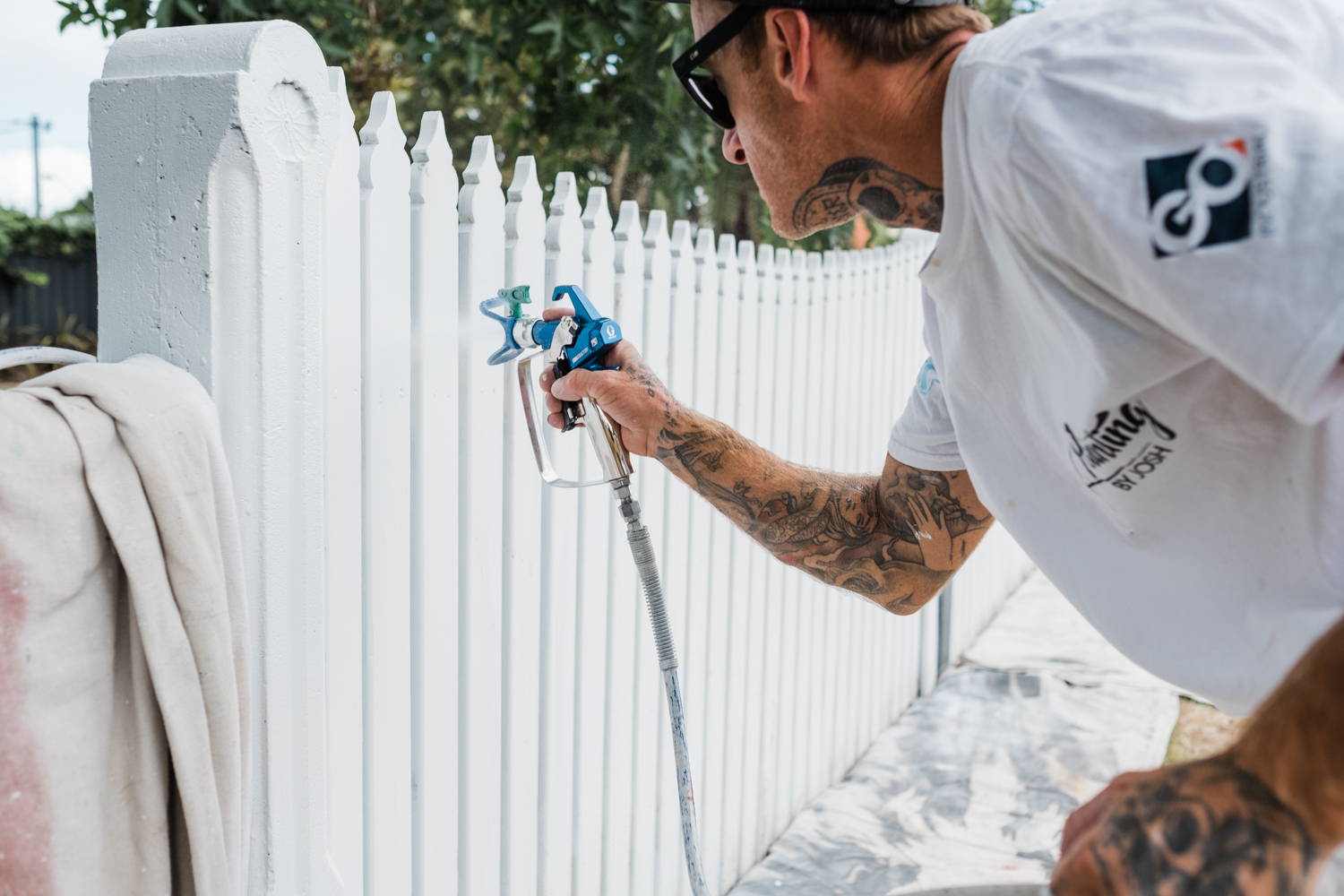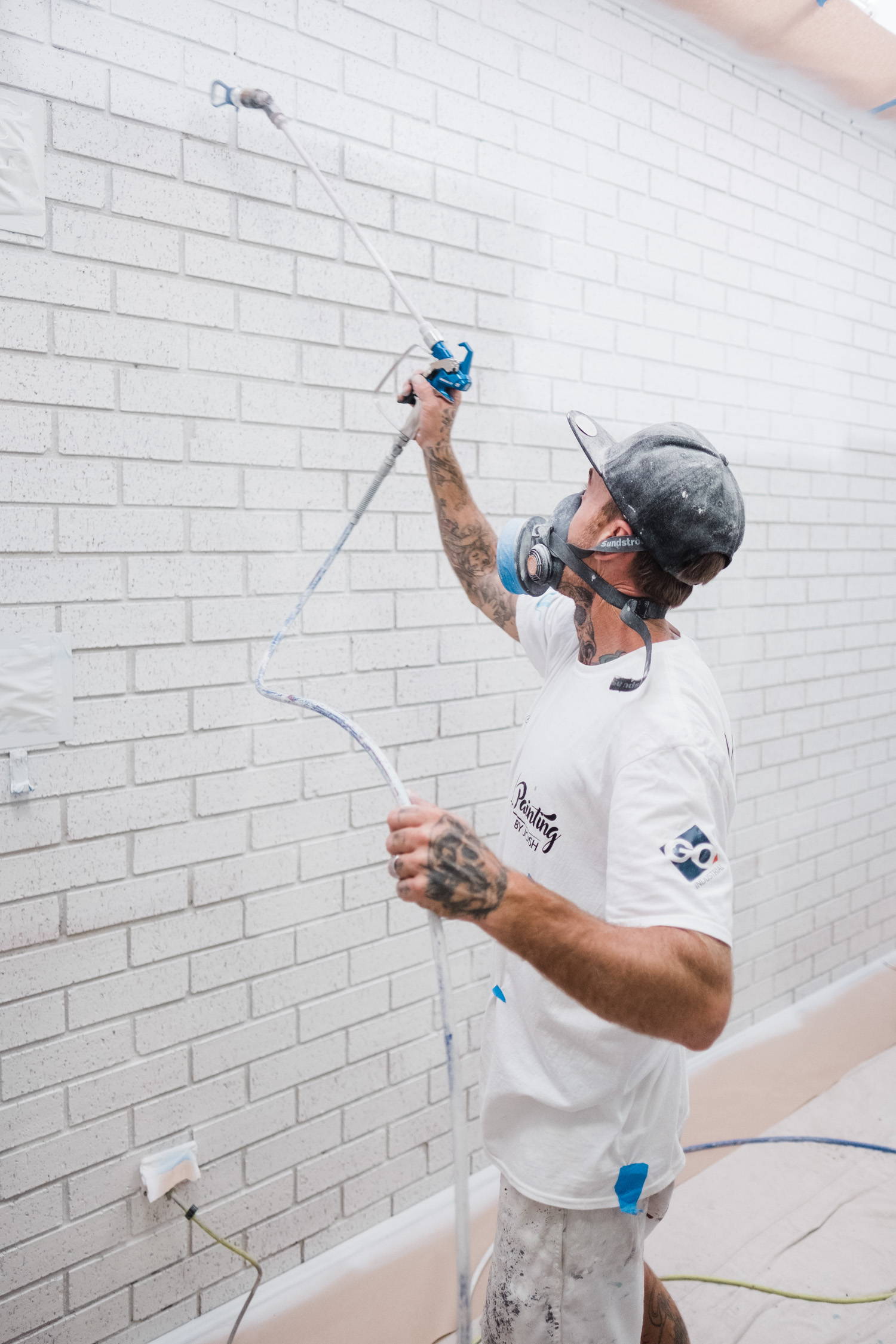 How to Choose the Right Airless Sprayer
Whilst we can't personalise a recommended sprayer for you in a paragraph, here are some questions to get you on the right track.
1. What material are you spraying?
First and foremost, you need a sprayer that can actually spray what you need it to spray!
We've broken it down into four general categories and their associated sprayers:
 House paint - all Graco sprayers

 Roof membrane coating - Graco Ultra Max II 650PC Pro and upward
 Protective coating - Graco Ultra Max II 695PC Pro and upward
 Texture and plaster - Graco Ultra Max II 1095PC Pro and upward
2. How frequently will you be spraying?
Daily? Weekly Monthly? OR, is it your primary or secondary sprayer?
The Graco airless paint sprayer range is broken up to meet the needs of painters in specific contexts.
The introductory range of Graco airless paint sprayers are sure to put a smile on your face, but if your planning on using them as your daily driver you will soon find out that they just aren't built for that sort of usage!
This is why frequency is important, particularly if your spraying 'house paints' - a Graco 190PC Express is the perfect professional starter, but you'll be looking towards a Graco 495PC Pro if you're getting more serious.
3. A couple of other questions
If you're spraying fine-finish, coatings, texture or the like, chances are you need a more specialised unit to meet your exact needs. This is where step three comes in:
Do you have a desire mount type - stand or cart?
Do you need a certain flow rate?
What's the max. tip size you need for your material?
Do you need a certain motor type?

This may all seem quite a lot, so, we've made it easy.
Click through to our complete range and use our built in filtering options to aid your selection process!


Still looking to have that personalised recommendation?
Well, we've got you covered! Jump on live chat or give us a call, and one of our Graco experts will help you choose the perfect sprayer for your needs!
Graco Airless Accessories
Spend less time. Make more money.
Whether you're a spraying veteran or just picking it up, maximise your performance and get to the next job faster by customising your sprayer with genuine Graco accessories. From airless spray guns to workflow optimisers - take your spraying to the next level.
Why should you choose us?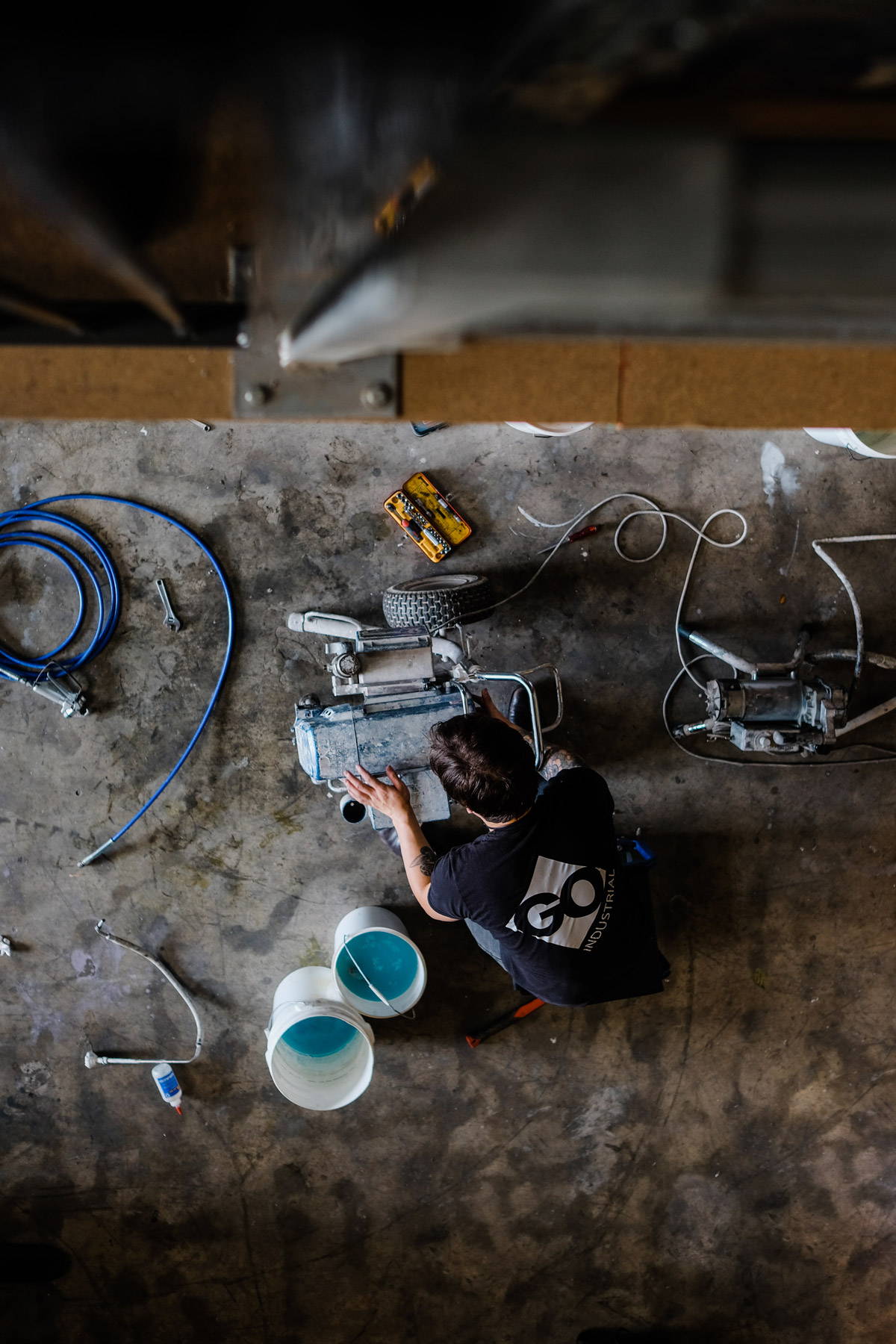 Authorised Graco Sprayer Repair & Service Agent
Support is everything for a small business - you rely on your suppliers just as much as your clients.
You don't want to spend thousands of dollars on gear or product, only to be left in the dark when something goes sideways. More than just money, livelihoods and professional integrity are on the table.
This is why, at GO, we pride ourselves on taking responsibility and listening to the honest needs of people. Often having phone calls with painters that never bought the gear from us but need technical advice when something happens onsite.
What we do
We're trained and authorised by Graco themselves to service, repair and provide warranty support for any of your purchases!


Phone support
DIY repair guides
Regular maintenance and services
Onsite repair visits
Warranty agents
If you've got questions, don't hesitate to contact us!